NetID and Password
Your NetID credentials allow you to authenticate into a wide variety of computing services at the University of Connecticut including: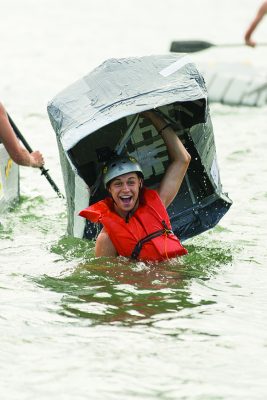 HuskyCT (Husky Course Tools)
Online Library Resources
Student Administration System- To access your student records and financial account
Find your NetID, set or reset your password. For additional help with your NetID or password contact the UITS Helpcenter.
Textbooks & Materials

Obtain required course materials identified on the syllabus prior to the first day of the semester.
Required materials can normally be purchased from a vendor of your choice.  The UConn Bookstore carries many materials. We recommend you call the UConn Bookstore (860-486-3537) prior to making in store purchases to be sure the text and/or materials are in stock.

Curse Access: HuskyCT and Internet Requirements
NetID
Know your NetID and password; it provides access to your online course in HuskyCT, UConn's online learning platform. Don't know your NetID; see Student NetID Information
Note: Your Student Administration System (SAS) ID is not your NetID.
Internet Requirements and Connection Speeds
You will need dedicated access to the internet to participate in UConn online courses. We recommend the following range.
MINIMUM: Broadband (high-speed) Internet connection with a consistent minimum speed of 1.5 Mbps
RECOMMENDED: Broadband (high-speed) Internet connection with a consistent speed of 4 Mbps or higher
HuskyCT
Login to HuskyCT to access your course. Most courses are available the first day of classes; however some courses allow early access.

Technical Support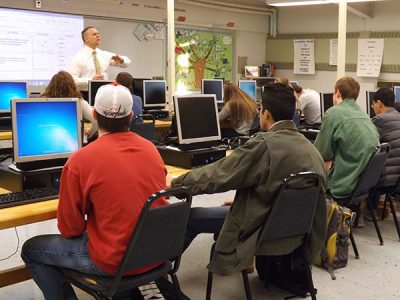 Technical Requests

To order an official transcript through the Student Administration System, please take a look at this tutorial or follow these steps:
After logging in to https://student.studentadmin.uconn.edu/ navigate to Request Official Transcripts by clicking Main Menu, Self Service and then Student Center.
From the Student Center, select the My Academics link.
Next to the Transcript header, click Request official transcript.
Note: Students with a hold on their record will be unable to request official transcripts. If a hold is present, click the link for details about the hold so steps can be taken to remove it.
Next, select your processing options which include: quantity, recipient address and address type.
When finished, click the Submit button at the bottom of the screen.
A confirmation page displays. Make note of the Request # for future reference.
University Policies

All students assume responsibility for knowing and complying with the regulations and procedures set forth by the University.
Course Add/Drop
If you should decide to add or drop a course, there are official procedures to follow:
Non-degree students should refer to the Registrar's office Non-Degree page for more information.
You must officially drop a course to avoid receiving an "F" on your permanent transcript. Simply discontinuing a course or informing the instructor you want to drop does not constitute an official drop. For more information, refer to the:
Student Code
You are responsible for acting in accordance with the University of Connecticut's Student Code. Review and become familiar with the expectations. In particular, make sure you have read the section that applies to you on Academic Integrity:

Academic Services