High school students taking on-campus courses are billed at the same rate as other non-degree students. They are not billed at the same rate as an Early College Experience course offered at the high school.
Non-Degree Fees at Storrs Campus
Non-Degree Fees at Regional Campuses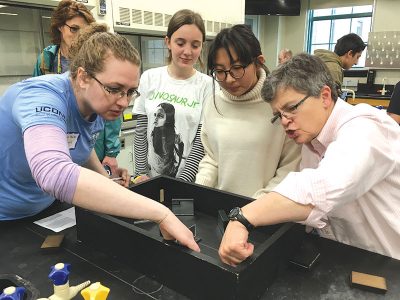 Registration obligates you to make full payment for your course(s). If you are unable to pay for the course or choose not to take the course, you must formally drop the course. To do so you must e-mail oecp@uconn.edu your request to drop the course by the published refund deadlines. Failure to properly drop the course or make payment will result in referral to a collection agency.
Payment for your course(s) is processed through the University's Student Administration System. Please use the link below for detailed instructions on how to access your account and to make payment.
http://bursar.uconn.edu/payment-options/
You may also pay by check or cash at your local Bursar's office. If you have questions regarding payment for your course(s), please contact the Office of the Bursar at (860)486-4830.